Nearshoring to Romania vs Ukraine: What Is the Best Option
Eastern Europe is one of the most popular IT outsourcing destinations. Businesses and startups from Western Europe and America often choose software developers from this region. It offers a great pool of talented developers, who create applications for relatively low prices. Some countries are the most popular for software development: IT nearshoring to Romania, Ukraine, Poland, and Bulgaria are at the top in this region. But what do you need to know to choose the one country from this list? Let's compare two popular countries for IT nearshoring: Romania and Ukraine, Romanian developers vs Ukrainian.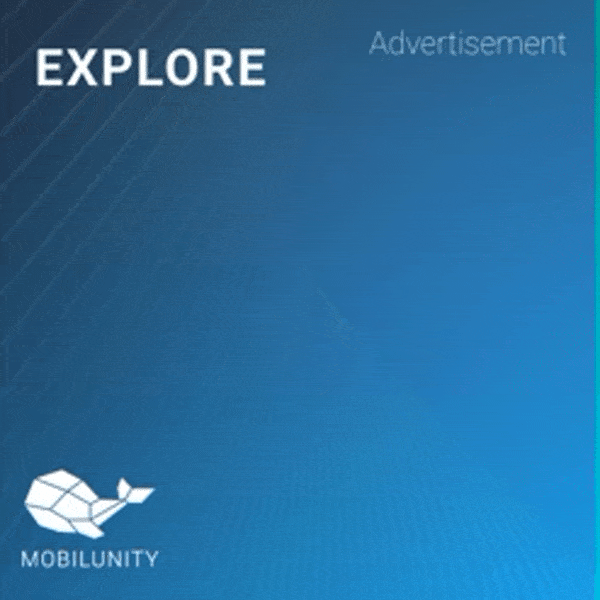 Nearshoring to Romania
: the State of the IT Industry
According to the information from SeeNews portal, the revenue generated by the IT and software industry in Romania in 2018 reached €4,5 billion ($5,2 billion). The total amount of the IT sector increased by 11% in comparison to the 2017 year. Taking into consideration such a positive dynamic, Romanian software developers are optimistic about future results.
In the nearshore software development Romania is expecting to grow:
2019 – €5,145 billion

2020 – €5,970 billion

2021 – €6,880 billion

From €4,5 billion, earned in 2018, 75.6% were received from the export of software and IT services. In nearshoring Romania has sold three-quarters of this amount to the European market, 22% went to the American market.
The number of software developers with a full-time contract has also increased by 7.5% in comparison to 2016. Today about 89,850 of IT professionals are working in this country. For those who choose nearshoring in Romania, there are more than 130 well-known IT companies, providing international services in software development. The biggest IT cities: Bucharest, Brașov, Timișoara, Cluj-Napoca.
Nearshoring Ukraine
: What to Expect From the IT Market
In Ukraine outsourcing companies are the largest exporters of IT services in Europe. You can find about 4,000 tech companies working at software development in this country. About 185,000 developers are working at the projects using cutting-edge technologies.
In the list of TOP-100 best outsourcing companies in the world, you can find 18 companies from Ukraine. With nearshoring Ukraine also takes 24th place in the world's rank of the most attractive countries for software development and the 11th place in the rank TOP-50 countries with the best developers.
With such results, the estimated revenue from the IT services can reach:
2020 – $5,4 billion

2025 – $8,4 billion
The largest centers of the IT industries are Kyiv, Kharkiv, Odessa, and Lviv. More than 20 cities have created their own IT clusters. More than 1,000 technology-related events are held here every year. As a country for software development outsourcing Ukraine is one of the most popular options in Europe.
Nearshore Outsourcing Romania
vs Ukraine
In comparison to Romania, Ukraine has three times larger territory and a twice bigger population. Maybe, it is one of the reasons it has a wider IT labor market. But if you are thinking of nearshoring to Romania or Ukraine, you can find qualified specialists in both countries. When comparing nearshoring options, both Romania and Ukraine boast a strong supply of highly skilled Eastern Europe programmers, making it essential for businesses to weigh other factors such as cost, infrastructure, and cultural compatibility to determine the best fit for their needs. However, there are some differences, which influence the choices of the customers. For example, as nearshore, Romania and Ukraine have different technical skills on the top of the popularity.
Programming Languages for
Nearshore Software Development: Romania
and Ukraine
The Romanian software developers are using such languages as:
54,07% – PHP

24% – C#

20% – Java

11% – C, C++

1% – Objective-C

18% – Other
In Ukraine, programmers choose such technologies as:
26% – Java

15% – C#

14% – JavaScript

13% – PHP

9% – Python

23% – Other
Similarities and Differences of the Countries in IT Sphere
Nearshoring to Romania and Ukraine is equally comfortable in terms of culture and communication skills. The experience of many companies has shown that these two countries are close to European culture. If you choose a partner in Eastern Europe you won't face cultural differences which may interrupt the productive work.
Communication skills are also on a high level – the coders have no problems with communication in English. Choosing for nearshore outsourcing Romania or Ukraine, the customers have a comfortable communication. In the EF English Proficiency Index:
Romania – #16, EF EPI score 60.31

Ukraine – #43, EF EPI score 52.86
Ukrainians have strengthened their language skills in comparison to the previous years when the index had been 50.19.
Nearshore Software Development: Romania and Ukraine
Romania
Ukraine
EU

Member

Not a member

Global companies, which located offices in the country

Oracle, Microsoft, Huawei, Ericsson

Cisco, Google, Oracle, Microsoft, IBM, Samsung

Number of the developers

90.000

185.000

Resources and skills index

2,7

3,2

Payment per hour

$40,1

$36,2

IT graduates per year

32.500

38.000

IT market growth rate

15%

15-20%

Benefits

tax exemption for software development activities

comfortable location close to the center of Europe

extensive technical expertise

cost-effective development teams

world recognized engineering education

The most popular fields of development

healthcare

financial & eCommerce

transportation

entertainment

social networks

human resources

tourism

fintech

healthcare

gaming

automating

manufacturing

managing

IoT
Nearshoring in Ukraine as the Best Option for You
As a destination for nearshore outsourcing Romania and Ukraine are almost equally attractive. However, in the case of nearshoring Ukraine has a range of benefits:
short distance – you can reach almost any city in Europe in about 3 hours;

you need no visa to enter a country;

massive labor market;

rich pool of experts in IT;

agile nearshore development is highly recommended;

probably the lowest price in Europe;

excellent work quality;

good communication skills.
So, What Do You Choose 
Obviously, these two countries have their own pros and cons in terms of nearshoring and outsourcing, in general. It would be preferable for you to decide what you prioritize in your business process and what you expect from the suggested hiring model.
We highly recommend learning deeper about each hiring model, because we know the importance of such decision and how they can influence the company growth and success.