Key Benefits of Nearshore Software Development Model
The business world is changing rapidly lately and new opportunities open up pretty quickly. If you are keeping yourself up to date with the latest news, you probably have already heard of such terms as 'offshoring' and 'nearshoring'. These technologies are becoming common among business owners these days as they allow one to significantly improve their business strategy, especially nearshore development. However, what does it mean?
Nearshore Model in the IT World
Implying nearshore model into your business means delegating part of your company's tasks to another executor. Nearshoring model in IT projects outsourcing will mean finding a company within your geographical region that would do delegated tasks for you. Usually, these companies are experienced in certain areas, where your company lacks expertise; therefore hiring them would allow you to boost your company's performance.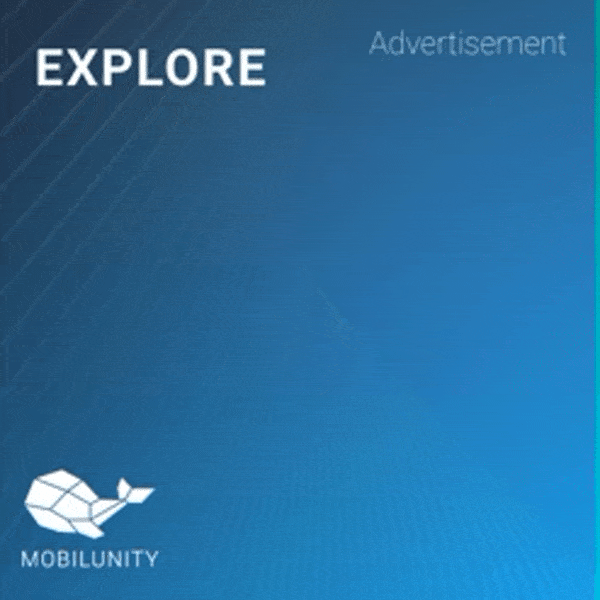 Why is the nearshoring model so popular lately? Mostly that happened because the job market cannot provide enough qualified specialists which makes the demand for great IT experts way higher than supply in some countries. To even that disproportion some companies started lending part of their daily tasks to other companies that have qualified specialists.
Nearshore Outsourcing Model for Development Needs
Software development is a common reason for businesses to turn to nearshore model implementation. The thing is that the programming field and especially its 'development' branch are both extremely hard to become a specialist in. So whenever the need occurs to develop a piece of software or an application – businesses tend to hire external specialists who possess the necessary knowledge.
What is in it for businesses? First of all, outsourcing development tasks allow the company to reduce costs, sometimes quite significantly. Secondly, using nearshore business model gives business owners an opportunity to hire talented people from across the border.
Nearshore Business Model: How to Successfully Implement It into Your Business Strategy
Working with nearshore development model can be demanding sometimes. However, for those of you, who are curious about how to do that successfully, we prepared a list of tips that will lead you to the great result:

Do not concentrate on a price at first, think of the skills you need and try to look for the right candidate or a company. Nearshore software development model might allow you to reduce costs; however, that is not the only benefit you can receive from it. Aiming for a great specialist is at times better than lowering your expenses.
Do not hesitate to ask about the specifics of the process from your outsourced team. The more detailed explanation is – the better. This way you will be able to understand the level of professionalism of your future employees.
Pay a visit to the nearshoring company that you choose. Talk to its specialists, meet the team of people who will later take care of your tasks. You are delegating them a part of your work so having a personal meeting or two is important.
Think of a person who will coordinate your nearshore team from your home office. It has to be some of your seniors, whom you trust and who knows all the specifics of your product or the service that you provide.
Review candidates for your nearshore development team; let the outsourcing company's HR walk you through all possible candidates so that you can choose the perfect ones.
Nearshore Outsourcing Model: Review of Benefits
Global nearshore model without a doubt has lots of benefits, that is why it has gained such enormous popularity these days. Let's quickly get through the most prominent of those:

Low costs. Nearshore business model, even though implies hiring from a nearby country, allows you to significantly reduce costs by doing so. Actually, this is the main reason for the creation of the nearshore delivery model in the first place. Try to look for countries with the worse economy but better specialists. In Europe, those could be Ukraine or Poland, for example. If you take a look at Hacker Rank's research, you will see that these countries are among the best, in terms of providing qualified services in the IT field.
Large talent pool. Sometimes it is not possible for a company to find an exact match for their project within its country's borders. This is when nearshore outsourcing model shines the best. You can expand your search party to the nearby regions and actually win in the price and quality of the product. Isn't that what every entrepreneur aims for?
Shorter time travel. Sometimes you will have to personally visit your outsourcing team. In the case of offshoring that might be slightly inconvenient, as the time difference often starts from 5 to 6 hours. Luckily, if you choose nearshore outsourcing model, you will not have to travel for longer than 2 or 3 hours.
Time-saving. While you are delegating part of your routine tasks to another company, you are actually freeing some time for yourself to focus on those aspects of your business that require your attention. This way your business can prosper even more.
No language barriers. In the IT business, it is very important that both sides clearly understand each other while working on a product. Outsourcing team from a nearby country can pretty much ensure you that you and your specialists will understand the task just fine and there will not be any mistakes. Thus, one of the key benefits of the nearshore software development model is the availability of skilled resources for tasks with linguistic specification, like Italian text annotation for machine learning projects. With nearshore outsourcing, companies can tap into a talent pool that includes native language and culture experts, ensuring accurate and contextually relevant annotations.
Do You Need to Get Involved With Nearshoring After All?
We say – yes! This model is more than just capable of getting your business view a completely new perspective. More than just that – you will receive new opportunities that you never had before and that are not possible with other types of outsourcing. Sure, nearshoring is a bit more expensive than offshoring, however, you receive a better control over the situation, the opportunity to visit your outsourced team whenever you want to without minor time expenses and last but not least – minor language and cultural differences. Now, when you know the proper nearshore definition, go ahead and try yourself all its benefits.
All that having been said, there is no need to point out how beneficial nearshoring might be for your business. So do your research, choose a team and move forward to new horizons!