IT Outsourcing Hungary vs Ukraine: Where to Hire Remote Devs?
Hungary is located in Central Europe and Ukraine is situated in Eastern Europe. Both regions are very suitable for nearshoring and offshoring IT outsourcing for the companies from Europe, North America, and other regions. Numerous companies choose nearshoring Hungary due to competitive Hungary software engineer salary and top-level skill index of the tech-savvy developers in the country.
There are numerous factors of those both bright-spots of IT outsourcing that can be compared to make the right decision of choosing the right outsourcing destination. Let's explore different aspects of Hungary developers, IT market components, and Hungary research and development center provisioning and other IT services in comparison with the Ukrainian factors related to the IT industry. As businesses weigh the pros and cons of IT outsourcing in Hungary and Ukraine for hiring remote developers, they should also consider software development in Croatia, a growing destination offering skilled professionals, competitive costs, and a stable business environment to diversify their nearshoring options.


Hungary Outsourcing IT Market: an Overview
Hungary is one of the important countries in central Europe with a population of about 10 million with a per capita income of about 15K USD. The country has a vibrant pool of over 85K IT professionals that are well-known for their skills and expertise in their respective domains. The capital of the country is Budapest, which is also a major hub for IT outsourcing services and building a dedicated nearshore development team remotely. The other major IT hubs include:
Miskolc – A North-Eastern city
Debrecen – Central city of North Great Plain
Szeged – Major city of South Great Plain
Pecs – Located in Southern country of Baranya
And others
Hungary is home to a wide range of industries. A few of those top industries are mentioned in the following list:
Information technology (IT)
Pharmaceutical industry
Finance and banking
Manufacturing industry
Food processing industry
Motor vehicle and machinery
Electrical and metallurgy industries
And others
The country houses a large number of IT and software development companies. A few of them are listed below:
IncQuery Labs
Attrecto Next Tech Digital Solutions
R-Szoft Limited
XAPT Solutions
Erlang Solutions
Cheppers Ltd
Mortoff Ltd
Bluebird International
And others
The major companies that have their respective research and development centers in Hungary include the following:
Cisco Systems
Dell Corporation
Ericsson
Microsoft Corporation
Bloomberg
Oracle Corporation
And others
Benefits and Limitations of Outsourcing IT Services Hungary
The most important outsource developers in Hungary advantages as well as the disadvantages or limitations are associated with the outsourcing in Hungary. A web development company Hungary can have the following advantages and limitations while availing the outsourcing services in Hungary.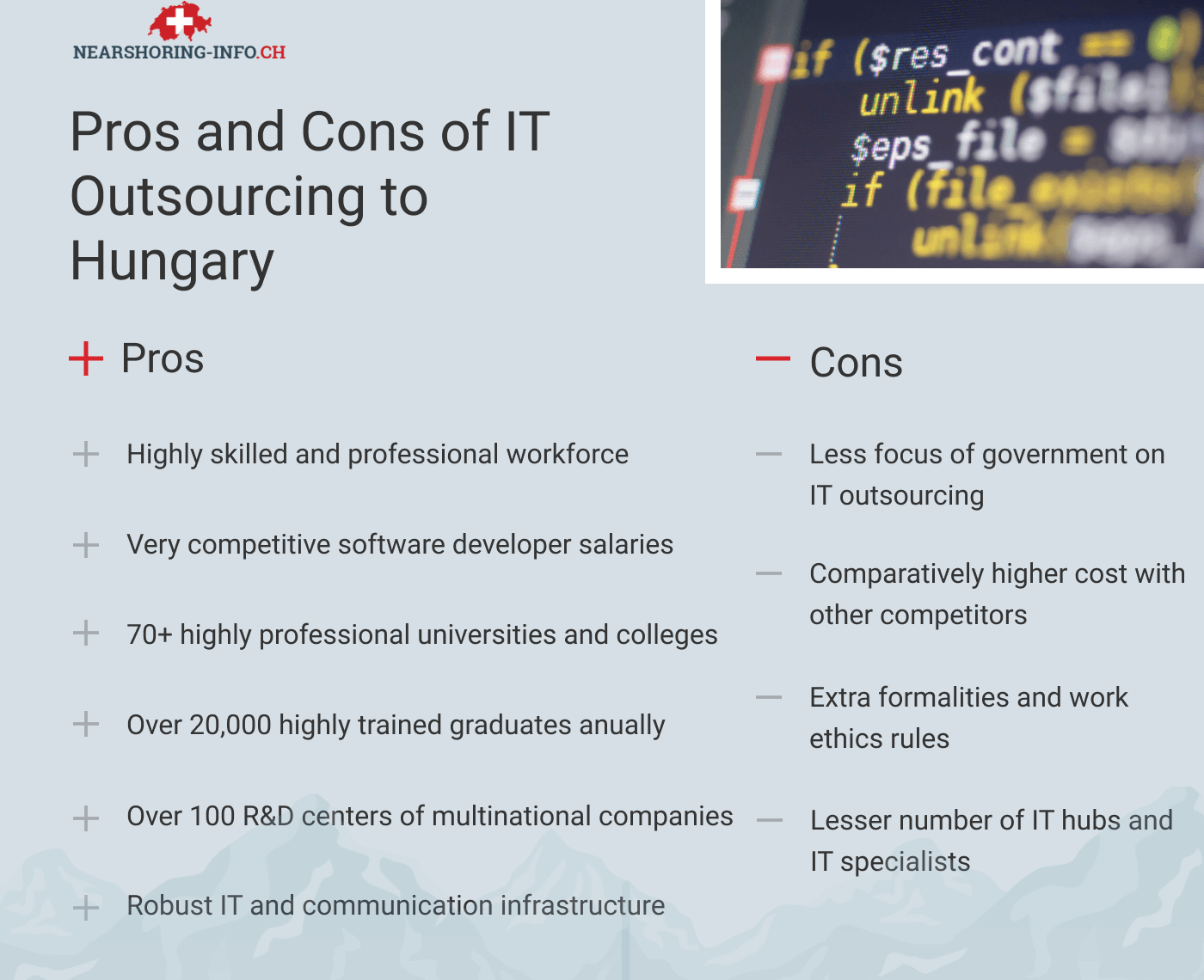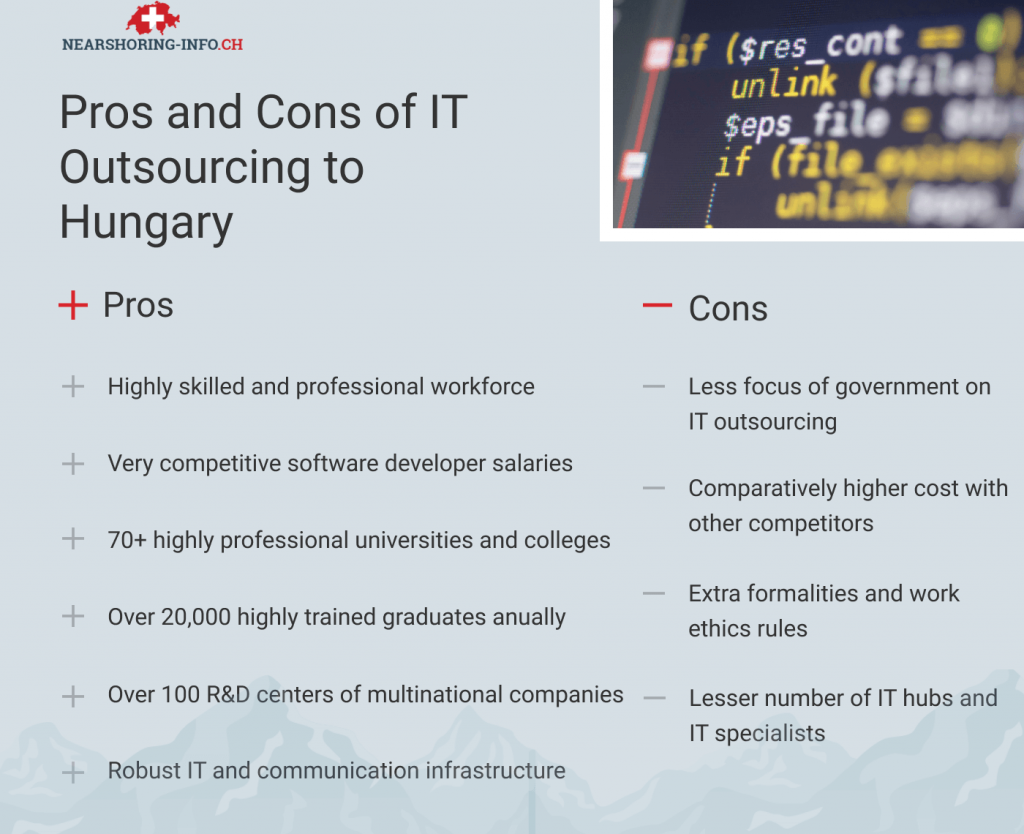 Major advantages:
Highly skilled and professional workforce
A sizeable pool of IT experts and developers
An attractive nearshoring Ungarn destination in central Europe
Highly professional work ethics and commitment
Offer high-quality of work in line with the European standards
Very competitive software developer salary Budapest as well as software developer salary Hungary
More than 70 highly professional universities and colleges
Over 20,000 highly trained graduates pass every year that include over 3000 IT and computer professionals
As much as over 9% share of IT industry in the GDP of the country
Over 100 R&D centers of multinational companies
A large number of IT services provider companies and counting
Robust IT and communication infrastructure
Ideal location and time-zone for faster communication and overlapped working hours
Highly innovative approach to the problems for creating high value and great customer satisfaction
Major limitations:
Less focus of government on IT outsourcing
Comparatively higher cost with other competitors
Extra formalities and work ethics rules
Lesser number of IT hubs
Lesser number of professionals as compared to many competitor countries like Ukraine, Poland, and others
Ukraine as a Competitive Alternate to Nearshoring Hungary
Ukraine is another very popular and one of the fastest growing IT outsourcing hubs for companies located in all major continents of the world. Nearshoring Ukraine has transformed into a very competitive alternative against numerous other nearshoring competitors like Hungary, Poland, and others. Ukraine can offer a great replacement in different IT hubs for a software engineer salary in Budapest, Hungary.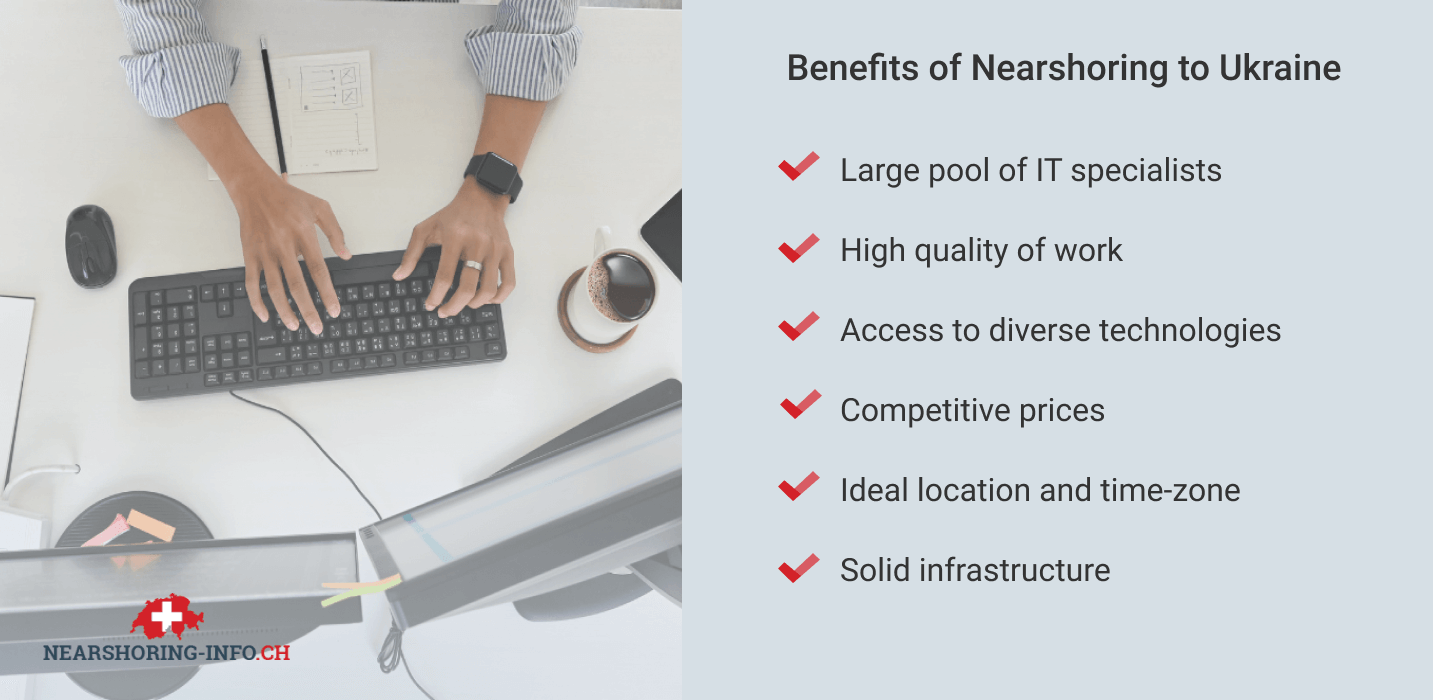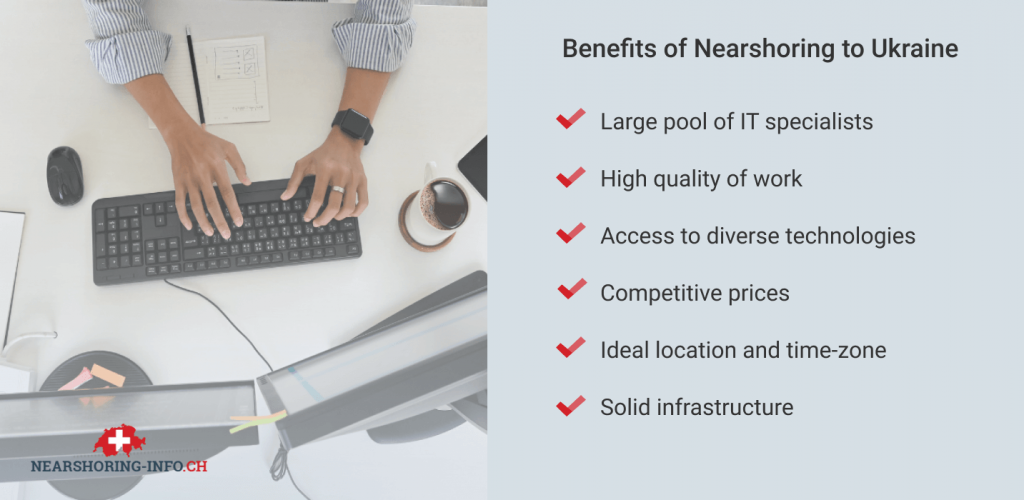 The main advantages of hiring remote developers in Ukraine in comparison with hiring a frontend developer Budapest are mentioned below:
Large pool of IT specialists. Ukraine has a much larger pool of IT specialists and developers as compared to that of Hungary. Ukraine has about two hundred thousand IT specialists and over 16K are added annually. The size of the IT specialists' pool in Hungary is comparatively low and less than 3K IT graduates achieve their degrees annually.
Quality of work. Ukraine stands 5th in the skill index; thus, the developers of this country provide very high quality of work, which is in line with the quality standards used European Union (EU). The work ethics and flexible timings are other major desirable attributes that offer great value to the customers.
Access to diverse technologies. Ukraine is a hub of diverse technologies, especially in software development and cloud services. It is a great alternative for providing Ukrainian software in place of skilled Drupal developers Hungary, innovative network engineer Hungary, and many other developers and engineers expert at the latest technologies.
Competitive prices. The prices to hire Java developer Hungary and other roles of software development are comparatively costly if you hire them from Ukraine. The average salary of a software developer in Ukraine is about $22,000 per annum, which is lower than the average salary of hiring a Hungarian developer.
Ideal location and time-zone. Ukraine is located in the Eastern Europe with UTC +3 time-zone; thus, it is a very attractive location to hire an alternative for net developer Budapest and other developers for remote team building in Ukraine.
Solid infrastructure. Ukraine has a very robust internet and technology infrastructure that helps companies improve their performance and productivity. The Ukrainian IT market is growing very fast and contributes to the outsourcing industry positively.
Comparison of IT Market and Software Development in Hungary and Ukraine
Hungary is a high-middle level income country with national GDP equal to about $150 billion while Ukraine is a low-middle level income country with national GDP equal to about $161.8 billion. The share of IT services in Ukraine's economy is about a little higher than 4% while the share of IT services in Hungary is about 9%. Ukraine IT services are more export-oriented than that of Hungary.
Ukraine has a huge number of universities and colleges as compared to Hungary; thus, the number of graduating students in the field of IT and computer in Ukraine is much higher than Hungary. The people of both countries are considered as highly tech-savvy with a higher innovative index. If we look at the following table, we find that Ukraine has certain plus points as compared to Hungary. A few of them are listed below:
Larger pool of tech-talent with diverse technical expertise
Great number of students graduating annually
Advanced and large educational ecosystem
Faster growing and export-oriented IT services
Sizeable IT and software development hubs
Competitive cost for software development and UI/UX design teams
Large number of IT service provider companies
And others
Thus, Ukraine is one of the most attractive alternatives of Hungary for outsourcing the IT services, hiring different types of developers for building remote development teams, and establishing remote R&D centers. Although, the English proficiency of Hungarian developers is better than Ukrainian developers, yet the Ukrainian developers possess a high level of fluency in English.
Top Technologies: Software Development Hungary and Ukraine Rates
Hungary is a country with higher per capita income as compared to Ukraine; thus, the living cost and other expenses are higher in Hungary than in Ukraine. In majority cases, the average salary of Hungarian developers is a little bit higher than in Ukraine.
| | | |
| --- | --- | --- |
| Top Technologies | Average Monthly Salaries (Hungary) | Average Monthly Salaries (Ukraine)* |
| ReactJS | $1,648 | $2,500 |
| Angular | $2,468 | $2,766 |
| JavaScript | $2,707 | $1,500 |
| Magento | $1,478 | $2,266 |
| Python | $2,565 | $2,600 |
| PHP | $1,344 | $2,600 |
| Java | $1,893 | $2,267 |
| Ruby | $2,535 | $2,767 |
| iOS | $2,757 | $2,633 |
*Ukrainian salaries are provided based on our research over a few local job markets.
There is a larger shortage of software developers in Hungary as compared to Ukraine that increases the demand for software developers and other technical roles in Hungary resulting in a cost hike. Ukraine has a very large pool of software developers and other IT specialists and also a sizable number of IT graduates join the national workforce every year. These points highlight the preference for choosing Ukraine in comparison to IT nearshoring Hungary.
The increasing pool of technical graduates and experience in global IT outsourcing, Ukraine is becoming a very bright spot for a wide range of IT outsourcing models such as nearshoring, offshoring, outstaffing, and others. So, hiring remote developers from Ukraine or building a remote research and development center in any IT hub of Ukraine is the most desirable and beneficial option to choose from.
If you are looking for hiring remote software developers in Eastern Europe, consider Ukraine as a very powerful place to hire remote developers and engineers!