How to Choose Between Nearshore Outsourcing Companies
Some years ago, everyone was discussing offshoring being a great opportunity to get development tasks done at an affordable cost, now it is the nearshoring that captivates business minds. How does the nearshore software development model work and what is the difference compared to the offshore model? In this article, we tried to answer all questions that arise once you start exploring nearshore development services and looking for the best countries for outsourcing.
What Is a
Nearshore Company
?
Outsourcing has been always the best working relationship in terms of finding talents, training teams, developing projects, launching products, and further promotion and upgrades. IT outsourcing is a common practice nowadays, and both offshoring and nearshoring play a significant role in the IT sector. Finding a reliable outsourced recruiting service provider might be challenging, but nowadays there are more and more businesses who rely on remote outsourced solutions.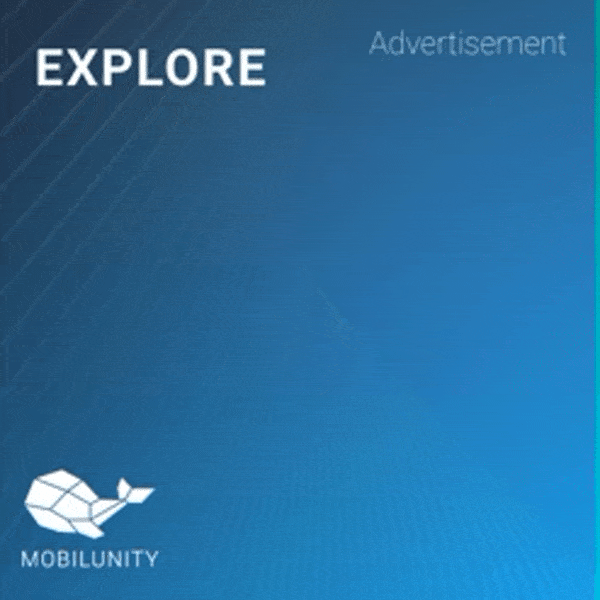 Technically, offshore and nearshore center perform the same task: when a company hires a skilled third party to complete a part of development tasks or the whole development process, it is the third party that matters only. Both offshore and nearshore company are aimed to perform outsourced operations, but there is a difference in geographic location and cultural affinity:
an offshore company can be working from any country in the world

a

nearshore company

is located in one of the nearby countries of the main company
When the business or development processes are delegated to the company based within the same borders, it is easier to communicate with the outsourced team. A time zone difference doesn't influence communication processes, a language barrier rarely gets in the way, employees of both companies are used to the same working standards, and the understanding of how the project should be completed usually corresponds as well. Basically, all the problems that usually arise during the working with the offshore firm, disappear or minimize in relation to the nearshore development center. No wonder that nearshoring services have been gaining so much popularity these last years. Moreover, outsourcing nearshore model offers numerous advantages, including the availability of specialized services, for example Dutch text annotation for machine learning. This model allows businesses to tap into a skilled workforce proficient in native language, ensuring accurate and culturally relevant annotation for AI projects. 
Advantages You Get of Working with
Nearshore Outsourcing Companies
So, let's sum up: nearshoring is the way to outsource business and development tasks to a company located in a country that shares a border with the main company. Here are the benefits that a business can gain from nearshoring:

thanks to geographical proximity, it is easier to schedule conference calls and online meetings, set deadlines, and even organize face-to-face meetings. It is not a problem to travel to a nearby country once a season if needed to discuss current tasks and map out further directions;
thanks to the same (or next) time zone, it is easier to control project development at any stage and share immediate feedback compared to working with companies halfway around the world;
thanks to the same (or similar) language, nearshoring makes it easier to communicate and discuss project development. Moreover, you get responses quicker because the

nearshore programming firm

employees are available at the same working hours;

thanks to a talent pool of a nearby country, you can get real experts out of your location. There is a strong possibility that there are no exact experts available in your region; however, you can get real ones by nearshoring specialists that were previously beyond your access and collaborating with

nearshoring companies;

thanks to the professionalism of the nearshoring company, you can get your project done quickly, meeting all deadlines and requirements, sometimes even ahead of its set time;
thanks to the same (or similar) intellectual property laws, by hiring a

nearshore programming firm

from a same-border area, you can feel safe about the law compliance and economic commonwealth because of the international standards applied in your area.
Nowadays, nearshoring is considered to be a more trustworthy way to outsource talented experts and get a project done by reliable specialists. Nearshore programming firm can take over the important outsourced operations to generate benefits for the main company and provide professional and timely assistance with project development.
Helpful Tips on How to Choose a Reliable
Nearshore Programming Firm
If you decided to find an extremely helpful nearshore company for your business needs, take a look at these useful recommendations on how to find and evaluate a credible firm:

#1 Decide on the best country/location based on your requirements.
Basically, it can be called a pre-step. First of all, you need to make a short list of countries where you will look for nearshore development services. During this process, please take into consideration:
if there are agreements on intellectual property protections between your country and the selected country

if there is enough government support for technology and software development in the selected country

how many well-established software development and

nearshore outsourcing companies

exist in the selected country

how many highly qualified and experienced software developers live and work in the selected country

do you have cultural affinity based on similar cultural values, beliefs, and working habits?

are there any additional costs for supplying the

nearshore outsourcing center

in the selected country?
If you get satisfying answers to most of the questions, you are on the right track. If something looks suspicious or too pricey for you, it is better to divert your attention to the next country.
#2 Consider the pros and cons of each country.
Once you selected several countries to consider, it's time to compare the technical strengths of each one. No surprise that one country can be famous for mobile development, while specialists from another one are in high demand for AI software creation or AI data labeling and annotation. There are strengths and resources related to a country, so it is better to make small research before you look for Java developer in the country with a prevalent number of Python coders. Of course, it doesn't mean that you can't find a specialist there. But you will know for sure if there are enough experienced nearshore outsourcing companies, a strong development community, and a technical potential for your project.
#3 Compare different offers and calculate the cost-effectiveness.
Now, it is time to look for a number of nearshore outsourcing companies meeting your business needs and technical requirements. Of course, the first thing you do is look for prices and services provided. Besides of cost-effectiveness calculations and cost comparison, there are more important factors to consider. We put these factors in the next paragraph.
#4 Check out portfolio, feedback, and recommendations.
The main thing while choosing a nearshore development firm is to make the right choice among a lot of options. Probably, there are many really good nearshore programming services in the area you are looking into, but what is more, you need to understand if the particular company will work for your needs best and will fully understand your requirements and preferences. That's why it is a common thing to evaluate the portfolio of the selected nearshore software development center, read feedback and remarks of previous clients, check the stability and expertise of the development team. You can look for this information in open access and request it from the nearshore firm. A credible and experienced nearshore software company will provide you with comprehensive information shortly.
Following these recommendations, you will be able to find the right nearshore development company for your needs. Make sure to discuss all details and time frames before signing an agreement, set up the interim reports and evaluation criteria, and enjoy the great final product released thanks to nearshore development services.
Positive Projections for
Nearshore Development Services
There are many ways to get a project done these days, but when it comes to long-term fruitful cooperation, it is hard to beat the nearshoring opportunities. While considering various nearshore outsourcing companies, it is crucial to evaluate factors such as cost, time-zone alignment, and cultural fit, and then compare them to alternatives like software development services in India, which provide a wide range of affordable offshore solutions. After the boom of outsourcing comes to the boom of convenient, win-win outsourcing linking the best partners, employers, and employees. All modern companies appreciate and value the optimized processes, the reduced costs, the improved communication that became possible because of the nearshoring. Although it is not a brand new concept of outsourcing project development, it is a really big deal to keep in mind the main points of nearshoring to be able to operate with this principle the best way.
Especially when a company is still on its way to exploring needs and setting goals, it needs professional assistance at early stages of development processes. By collaborating with a nearshore firm, the company gets the understanding of context, details, expectations, risks, and cultural specifics besides a technical part. When it comes to the nearshoring, it is more about a partnership than a one-time average help. Nevertheless, it is important to set at least primary goals, starting points, and general guidelines before hiring a nearshore programming firm. Otherwise, even the greatest nearshore center will not be able to realize your idea.   
In the next years, nearshoring will become even more widely-spread solution of cooperation, collaboration, and other working partnership. Both startups and well-established companies will continue outsourcing project development; at the same time, these companies will be eager to act as nearshore centers for remarkable neighbor ideas, this way, exchanging experiences, human resources, and building remarkable future projects together. So don't miss your chance and resort to the nearshore software development Eastern Europe provides.