Which Industries Benefit the Most from Nearshoring?
Is nearshoring a benefit option for your business? In this video you will find out what industries and verticals are more applicable to nearshoring model of work. The full version of this interview you may find in this post.
Which industries benefit the most from nearshore outsourcing?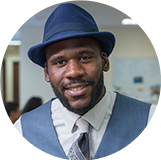 Alfie: Who needs nearshoring? Is it industry-specific? Are there industries, which you, as a business owner, would say "I'm not going to touch that" when it comes to nearshore or is it pretty much everything? Could you please just give some insight into that process and into how things work?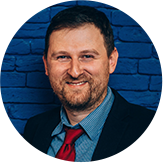 Cyril: I can say there are some specific domains or industries or verticals, as we say, that are more easier than others are applicable to the nearshoring model. For e-commerce this is a considerably easier topic than for banking. Just because of obvious compliance, security legislation and all the questions like this. But even looking at our 40-plus clients now, we're quite represented in very various industries. We have insurtech, we have insurance, we have fintech, we have a little bit of banks, we have e-commerce, we have small businesses, we have startups where have hardware and software companies – we have so many domains all in one model, so it seems there is no specific industry, which would benefit the most. We have a number of cases when different sectors, different domains, even security sensitive domains, are still utilizing the most of what nearshoring or offshoring can provide. We have Israeli companies handling the security for the local domestic market and internationally, while also having their teams in Ukraine. That probably means that there are no restrictions, there are just right and wrong ways of doing nearshoring or offshoring. And this is the matter of how the business will approach and consider the opportunity, and how they will be implementing this challenge for themselves.
There are no restrictions, there are just right and wrong ways of doing nearshoring or offshoring.