Nearshoring vs Freelancers
What will be the most optimal model of collaboration for your business: nearshoring or freelances? Let's discover what thinks about it Mobilunity CEO, Cyril Samovskiy. You also may find the full interview version clicking here.
What is the difference between hiring a freelancer and nearshoring company?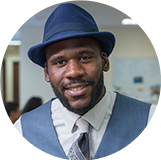 Alfie: I know that a lot of people would be asking what's the difference between me paying somebody directly and me dealing with this company. Could you give us a bit more information why not to use a freelancer and is nearshoring and freelancing the same thing?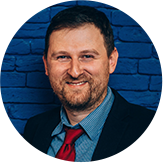 Cyril: Firstly, I wouldn't advise not to use freelancers. Even to clients of ours, if they come over and they are hesitant, we tend to be asking some questions to understand if they really need a vendor or maybe the freelancing model might be a fit for them. When it comes to freelancers, I think the most tricky part is that you deal with the individuals, not the company, and the liability and responsibility would be exactly the same as the model operates. If you are working with a freelancer, you may be very lucky in getting an amazing person and you would be happy not to be paying any extras to a vendor between your company and the actual executor, the freelancer. On the other hand, the freelancer himself might be in a good need for some environment or some process that we, as the vendor and supplier, are providing. In this case the freelancer for some companies in some models might be more effective within our ecosystem, than working directly. On the other hand, maybe the company, who comes to us, as a vendor, wants to ensure intellectual property handling, for example, or they want to ensure there is a proper tracking of what is actually happening on the freelancer side without screen capturing or things like that, but they still want to be ensuring that this freelancer is physically at his desk, if it's in the office or is reporting in details on what exactly was done or maybe they would like to do their code commits twice a day, for example. It all comes from the perspective of what the client might be willing to get and willing to receive as a service. Because if the service is just a person who sits somewhere and does some job, a freelancer might be perfect. But what happens, if a freelancer gets sick, if a freelancer needs more money, but the wage doesn't allow him to earn more money? What happens, if some richer client comes over to this freelancer and proposes a little bit higher pay or maybe a more interesting project? Will the client suffer from this kind of risk, or if a freelancer decides to leave and what would a vendor, like ourselves, do on such matters? We were designed the way to be taking care of three parts of what we say are 3 parts of nearshoring: relationships with a client, retention of the developers and recruiting for the developers for the new team and as it is. We provide the service with this specific value, so comparing us to freelancers, the potential client needs to keep in mind whether or not they are in need for these specific items that they are offering. And they've got to be asking their potential vendor, why would I work with you and not with the freelancers. If the vendor is not prepared to answer, I think you need another vendor or you need freelancers.